Get more visibility on Outvise
We want to boost your chances to get your next Digital or TMT project and we're very excited to announce that soon employers will be able to contact you directly through the platform.
Increase your chances to be selected for the next project in 2 steps:
Be sure to upload a Photo and to both set your updated Professional Title and residential Country.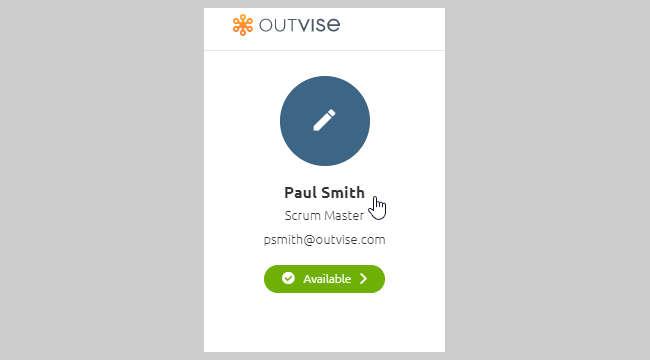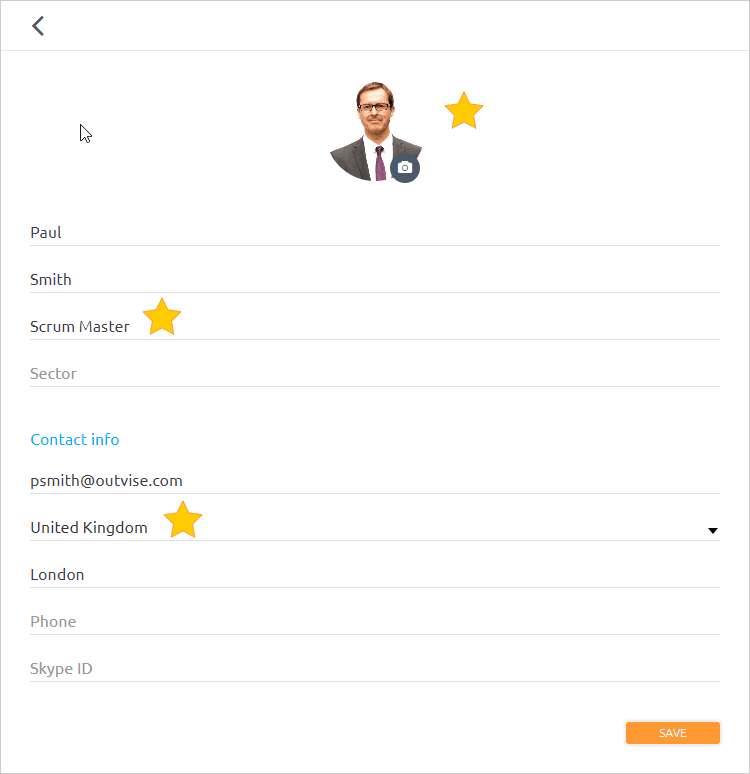 Indicate or confirm the 1 to 3 main roles that you have assumed in your career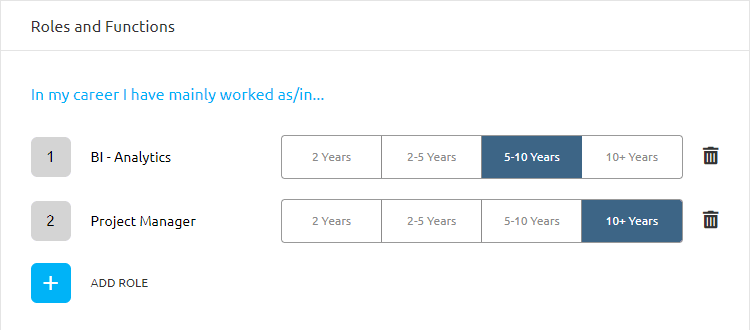 To do that, use the [+] button to add a new role. Don't forget to list the years of experience you have acquired in each role.
Be sure to upload an up-to-date Default CV

Beyond the traditional CV, you may choose to indicate your most relevant projects or full-time positions and add top achievements in the description
This may be a key differentiating factor when clients review your profile. Try to use the shortest description possible with non-confidential data.
In the Education Highlights section, you may indicate if you have a MBA, a PhD, a Master in Science (MSc) or a Master in Engineering (MSe) as some clients may include it as a part of their requirements.
Additionally, you can set your average daily fee

You may also update your skills, which are a key factor to receive the most relevant opportunities

To increase your chances to be selected for projects matching your skills, we recommend setting between 30 and 50 skills.
After updating your profile you will gain more visibility and more chances to get a new project.
Just remember, we are always an email away if you need help (talent@outvise.com).
Enjoy the platform & a successful start!
Your Outvise team