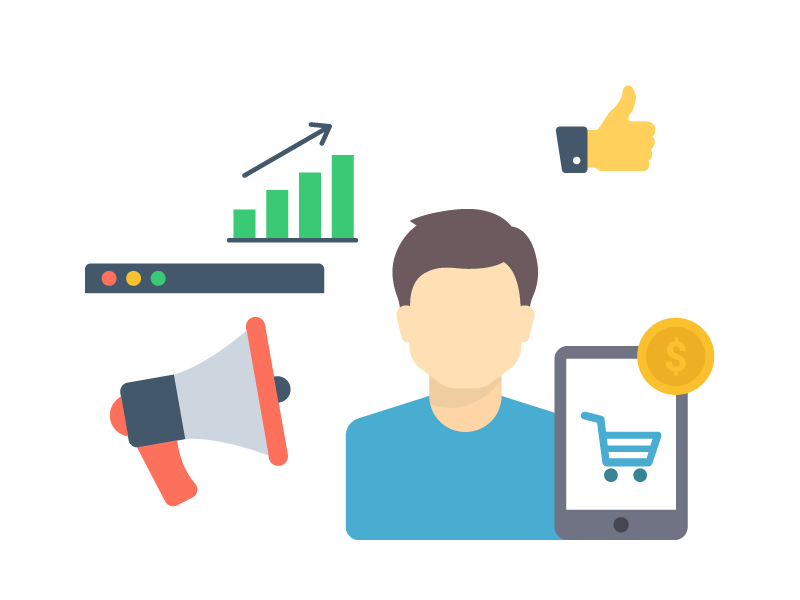 General Manager - Consumer
This opportunity has been closed.
The position is no longer available. We will continue to work to offer you better suited opportunities.
Description
Key Job Responsibilities / Job Description
Strategy Development and Implementation
- Lead the development of the consumer channel to ensure revenue capture through appropriate channels
- Drive sales and revenue growth strategies
- Input into Opco strategy and drive revenue strategy
- Input into and Implementation of strategy to increase market share
- Ensure effective implementation of the channel and customer experience strategy by means of providing direction, structure, frameworks, models, plans and roadmaps
- Ensure cross functional alignment and proper understanding of channel strategies
- Develop end to end sales strategies to ensure presence of all group products
- Lead the Development and design of the customer value proposition for the different business segments
- Develop and design the strategic marketing plan for the business segments and define clear targets.
- Looking at the evolution of technology changes in customer usage and deciding which products and services to remain competitive and capture the shift in behaviour to the benefit of group.
- Lead the distribution channel in terms of providing leadership, objectives, strategy and direction to ensure the unit works in an efficient manner in order to meet customer needs
Staff Leadership and Management
- Build and manage a high performing team by providing leadership, role clarity, training and career development;
- Source, induct and manage talent in accordance with legislative guidelines;
- Ensure open communication channels with staff and implement change management interventions where necessary;
- Provide definition of roles, responsibilities, individual goals and performance objectives for the team;
- Set KPIs and provide regular performance feedback through a well-defined and implemented performance review program;
- Develop and implement a training plan in order to build and develop skills within the team;
- Encourage knowledge transfer through the implementation of a knowledge transfer plan and drive continuous improvement philosophy through the knowledge transfer plan;
- Performance manage resources in accordance with HR policy and legislation where necessary;
- Actively participate in leadership team and develop skills of own team; and
- Promote a 'Group centric' and 'partnership approach' to develop strong relationships with other working groups and ensure adherence to Group governance.
Governance
Strategic Meetings
- Initiate and hold strategic meetings, ensure relevant participation and provide direction for the various discussions;
- Drive adequate risk mitigation and controls;
- Ensure Approval on new initiatives;
- Review and finalise objectives, targets and budgets;
- Authorise and / or secure relevant budget for internal projects;
- Authorise and / secure authorisation for proposals on change initiatives;
- Attend tactical meetings on a needs basis; and
- Evaluate areas of improvement across people, process and technology.
Escalations
- Manage and resolve issues that will result in severe time, scope, productivity and cost or resource impact; and
- Resolve and provide guidance to issues escalated.
Tactical
- Oversee all projects and initiatives that are aligned to strategic imperatives;
- Review key risks, issues and dependencies and set mitigation actions; and
- Sign-off / make decisions regarding tactical changes.
Performance
- Monitor and ensure alignment with Group's global strategy and per industry best practices;
- Review performance against agreed Key Performance Indicators (KPIs) Ensure provision of appropriate support to commercial functions; and
- Evaluate plans for continuous improvement.
Reporting
- Report on a monthly basis to Chief Executive Officer relating to progress made within the division and in accordance with the measurement metrics set by the organisation; and
- Perform on an adhoc basis on specific projects, as required.
Budgets
- Oversee divisional budgets in line with business objectives and facilitate forecasting;
- Oversee project initiative budgets in line with business objectives; and
- Drive initiatives that will ensure that the "cost of operations" are reduced, in line with a least cost operating strategy stemming from the business drivers.
Operational Delivery
- Ensure revenue targets are achieved
- Ensure NPS/eNPS Targets are achieved
- Assure proper functioning of all cross-functional processesEnsure alignment to Group (ito communication, NPS and playbook) and embed critical activities within the yearly budgeting process
- Drive improvement and revenue generation i.e. next generation (cross-sell, up-sell, on-boarding and use customer analytics to gain further insights)
- Oversee and ensure the implementation of market specific GTM strategies ensuring alignment with set standards
- Define S&D focus around efficiency and innovation across through the channels by continuously analysing the business with a view to bring improvements
- Define the way S&D efficiency/profitability should be measured (SAC / SRC per channel, contribution to CSI/NPS, KPIs as a way to manage Channels at Opco level)
- Ensure scale and experience diversification in the distribution models, Channel mix, Control of distributors, commission schemes, device distribution
- Promote business growth and development through the identification of new channels that are not yet in existence
- Draw insights and Interpret market intelligence, technology, competitor activity, and retail chain sales channel activity with the view to grow the revenue
- Identify strategic ways to increase smartphone penetration as a key driver of data penetration growth
- Oversee and ensure effective management of the outsourced Call Centre service provider ensure that the Key Performance Indicators are aligned to international standards
- Ensure knowledge sharing across the wider group leveraging group
- Drive innovation and lead the implementation of market specific value propositions
- Oversee and ensure the design and development of Pricing for the market
Collaboration/Coordination
- Responsible, for collaboration with Exco members for the design, implementation and maintenance process to continuously improve consumer practices and reporting;
- Ensure teams collaborate with Quality Assurance, Internal Audit and external audit teams to perform periodic quality reviews and or audits;
- Collaborate with other functional Consumer divisional heads to enhance key elements of the Consumer Division;
- Actively participate in internal/external forums in which new consumer developments are in discussion or under considerations to assess and report future impact.
Job Specifications/ Minimum & Preferred Requirements

Education / Business Degree
4 year Commercial/Business Degree
MBA / Masters in relevant field of study
Work Experience
8-10 years of relevant work experience in Sales & Distribution/Commercial space.
5 - 8 years of more experience in general manager/ sales function in a medium organization
3 years in relevant sector/ telecommunications environment
Experience working in a global / multinational enterprise with a good understanding emerging markets
Experience in a strategic Customer Experience role
Experience in continuous improvement through the implementation of best practices (planning and forecasting)
Experience in planning and forecasting leading practices and trends