Check the most demanded roles in the Network
Popular Freelancer roles and Skills
---
---
Hire 1. Get the knowledge of 1000.
We provide the experts with collaborative tools to engage and share their
top-of-the-class knowledge through the Outvise Network.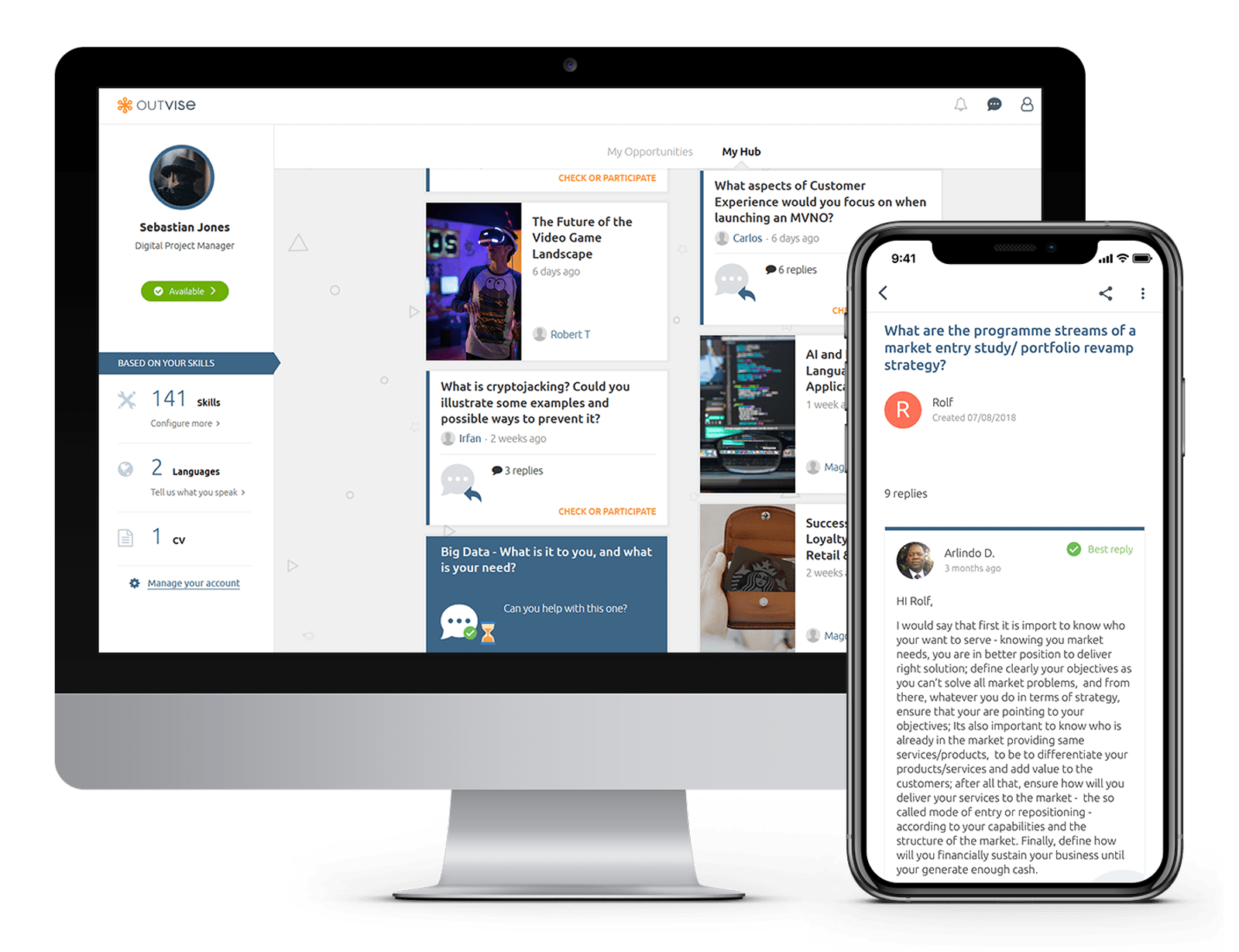 Screenshots of the Expert to Expert service
in the Expert Interface.
How it works
How Client / recruiters and Freelance experts engage in the Outvise marketplace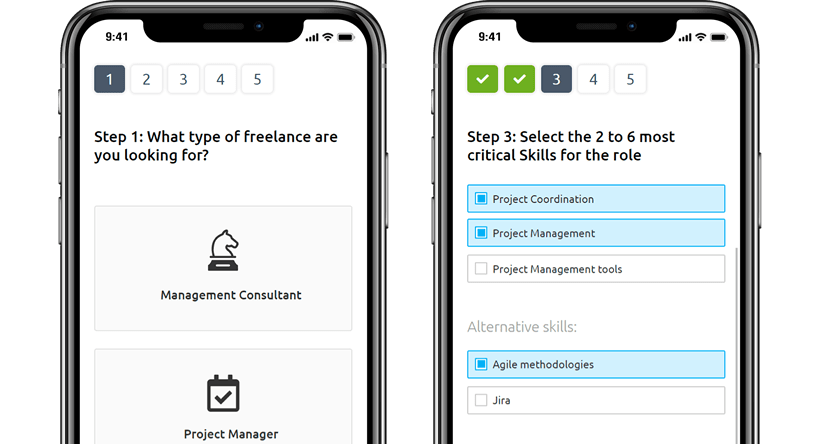 1. Clients post their project
Requests
Our specialized Wizard will help you hire the
perfect Digital & TMT Freelancers and set up
clear and precise project requirements. Forget
lengthy Job Descriptions, define the Skills, Budget
and Project logistics in a few clicks.
Signup as Client
---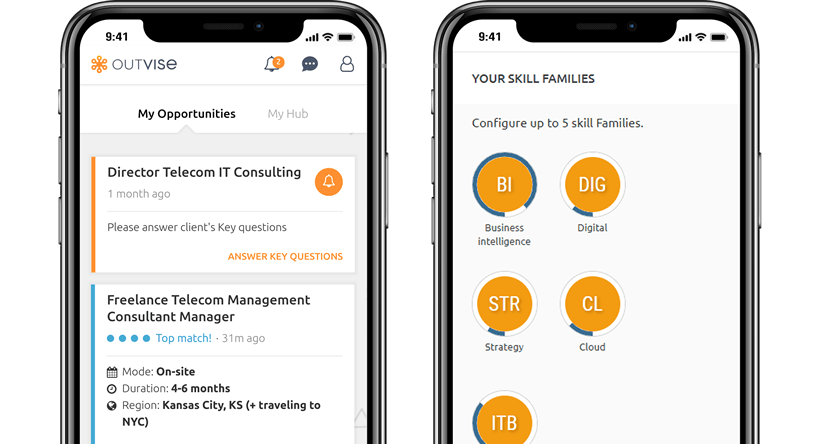 2. Freelance experts apply
A.L.F.I.E - our propietary Matching engine -
distributes the Project requests to the relevant
Freelancers, based on their profile and Digital &
TMT Skills. The interested freelancers apply,
adjusting their availability and desired fee.
Signup as Expert
---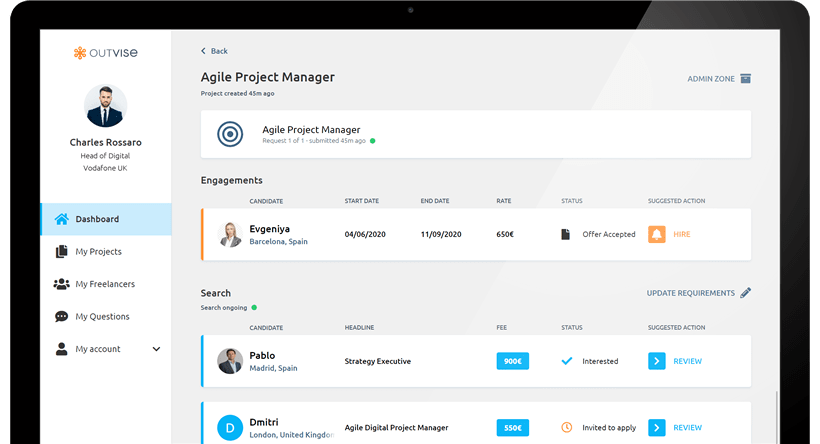 3. Clients easily engage with
Top-matching Freelancers
The platform shall instantly deliver a relevant
selection of matching candidates. The first fully
certified experts for the project will follow in the next
48 hours, time for them to also confirm their interest.
Choose and interview the ones that you like.
Hire freelancers
---
4. Easy hiring and Admin!
Clients easily hire a flexible, highly specialized workforce
and Freelance Experts get projects in Top firms.
Outvise deals with everything else: contracts,
timesheets, expenses and payments.
And there is more!
Why to join as a
Client / recruiter ?
Register for free and get direct access
to the largest Digital & TMT network.
Engage with a specialised Freelance
community: industry and technical
experts plus management consultants,
all able to deliver high value in true
business and digital transformation
projects.
Why to join as a
freelance Expert ?
Register for free and join the most
relevant Digital & TMT Network of
experts.
Get hired by top firms on Technical or
Business projects around Hot topics like
IoT, 5G, Machine learning, Artificial
Intelligence, Cloud... and much more.