What Freelancer are you looking for
TMT & Digital freelance
experts in the Network
18216
Indicate the main functional Area...
What would be the role of the Freelancer?
Indicate the forecasted project duration
An account manager will contact you ASAP!
Check the most demanded roles in the Network
Hire 1. Get the knowledge of 1000.
We provide the experts with collaborative tools to engage and share their
top-of-the-class knowledge through the Outvise Network.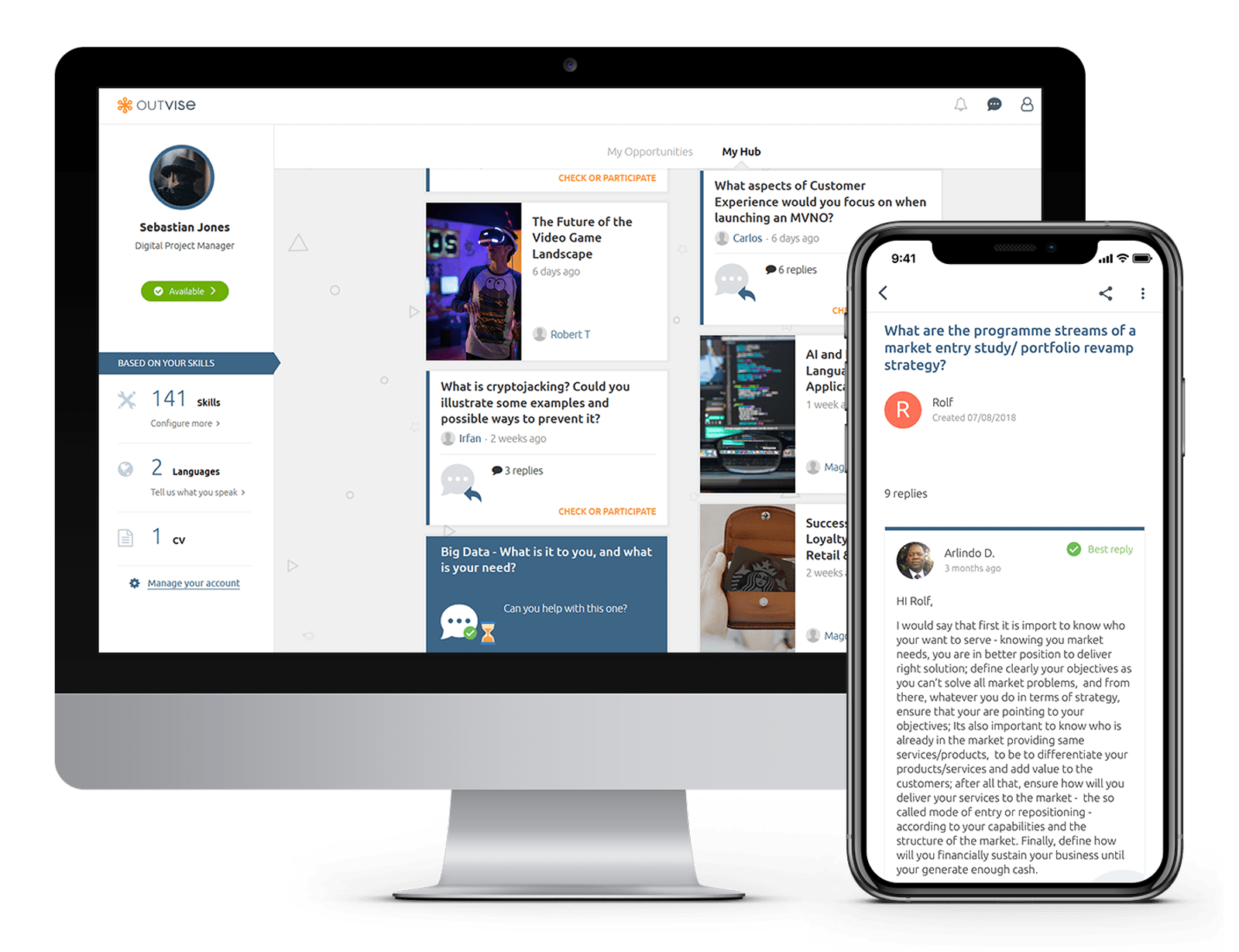 Screenshots of the Expert to Expert service
in the Expert Interface.