Video On Demand - Who are the biggest players?
Just a few days ago, we learned that Facebook revolutionized the "video on demand" trend by doing a global launch of its platform, Facebook Watch. This business decision aims to leverage ad earnings and gives us a glimpse of the route they're taking. Way before Facebook, though, there were other companies taking a slice of the video on demand market.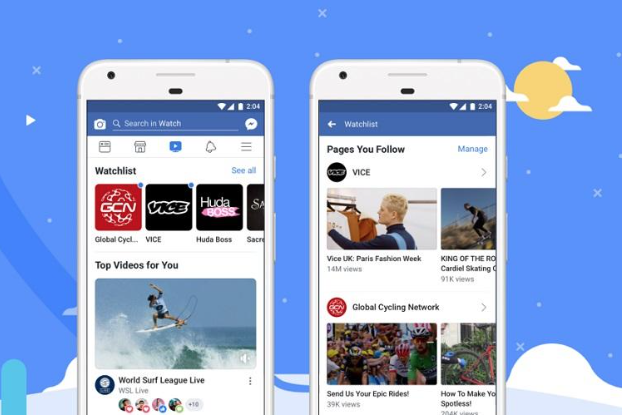 Who are the biggest players that Facebook is looking to compete against? Let's find out.

Netflix's history is well known. The company was created in 1997 in California and its initial business model was based in the sales and rental of DVD movies by mail. But, the so-called Netflix Revolution arrived ten years later when they began to offer movies and series through a brand new streaming platform. With 130 million subscribers in around 190 countries, Netflix's success is due to their huge catalog of content and their advanced software –"Netflix knows what you want to watch even before you do"– but also to their policy of flat rates and to their expansion in the production and creation of their own products.


Home Box Office (HBO) is a cable and satellite television network that also offers a streaming service to their subscribers. The strength of HBO's streaming platform lies in their content –mostly their original series, that aim to prime quality over quantity. However, the new direction of the company has announced the will to increase the amount of series they are producing, in an attempt to compete with Netflix. As of 2016, HBO had around 130 million subscribers worldwide and an operating income of US$ 1,93 billion.


Amazon Prime Video is a newcomer. Created in 2017, Amazon's streaming platform offers series and movies to every subscriber of Amazon Prime –for free. They have a good amount of original content and also have agreements with several studios and producers. It's still too soon to know how this platform will perform, and if it would be possible for Amazon to keep it included within their Amazon Prime subscription at no extra cost.
As we have witnessed, video on demand is here to stay and cater to the needs of new consumer behaviors. These companies here are not the only ones, there are several other companies competing in the market of streaming video –services such as Hulu, Rakuten or Sky that are already well known. And during the next couple of years, new actors will join the show, and not small ones either: Disney and Apple have already announced their intentions to pursue this popular market.
The big question here is: Is there's enough room for all of these platforms? We'll have to wait and see.