5 Events for Telco's in 2018
The Telco industry is constantly changing and evolving, and as a Telco expert, you're probably always looking for ongoing education and ways to brush up your skills.
An excellent source of knowledge-sharing to tackle that need are live conferences where you can get the opportunity to meet other inspiring experts and participate in workshops related to new tools and best practices.
If you couldn't make it to the Mobile World Congress but still want to see if you can plan for another conference throughout 2018, below you will find a selection of some interesting exhibitions and conferences happening this year:
BlockChain Expo Europe
Date: June, 27-28
City: Amsterdam
Website: https://blockchain-expo.com/europe/

The world's largest Blockchain conference & exhibition will gather together 6000+ dedicated blockchain industry attendees from the most disrupting industries and cover areas such as manufacturing, retail, financial services, legal, healthcare, insurance, energy, music, government, real estate and more.

Customer Experience Exchange for Telecoms
Date: April 25
City: London
Website: https://cxexchangetelecoms.iqpc.co.uk/

The Customer Experience Exchange for Telecoms puts the focus on the wide range of CX challenges faced by the telecoms industry across Europe. From inspiring case studies and discussion to meetings with innovative solution providers, it aims to provide the perfect environment for solving the industry's most pressing concerns with the aim to drive profit and efficiency.

FTTH APAC Conference 2018: Deploying Deep Fiber To The Network Edge
Date: May 8-10
City: Manila
Website: https://go.evvnt.com/191573-0

The FTTH APAC Conference 2018 is the ultimate meeting point for all companies active in the Asia-Pacific telecoms market. Over 600 senior executives from around the world will gather together to analyze the latest regional market trends and technological developments.
IP Expo Europe
Date: 3-4 October 2018
City: London
Website: http://www.ipexpoeurope.com/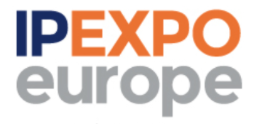 Deemed the IT event of the year, the IP Expo gathers insights from senior-level professionals from across the industry. Also, it's a place to unveil new developments in IT, Cloud Security and Network & Infrastructure.
See-It Summit
Date: 7-9 November 2018
City: Novi Sad (Serbia)
Website: https://www.see-it-summit.com

With 150 international exhibitors (worldwide) and 2000 trade visitors, the goal of the SEE IT SUMMIT is to become the networking platform for ICT in South-East Europe. It focuses on IT, Telecommunication, Gaming, IoT, Innovation and all related businesses.

These are just a few of the many available. If you still want to look deeper into similar conferences to attend, take a look at this calendar by TelecomEvents.