MGM: talent attracts talent
Have you heard about MGM? Talent attracts talent, that's what it's about!
As you already know, we are constantly looking for the best freelance Digital & TMT talent globally.
MGM, or Member get Member, means that being already a member of Outvise, you can recommend other experts to join our network, and get 500€ if they bring the talent our clients are looking for.
As part of this exclusive feature, Outvise would like you to collaborate with us to strengthen the quality of our community by referring those great experts you know or you have worked together with in the past.
The main purpose of the MGM process is to attract good profiles, certified by Outvise experts who know them and have worked with them.
How to invite an Expert to Outvise?
Look for the "Invite a Friend to Apply" button at the bottom of every Job Opportunity and let your referral know that the position is perfect for them.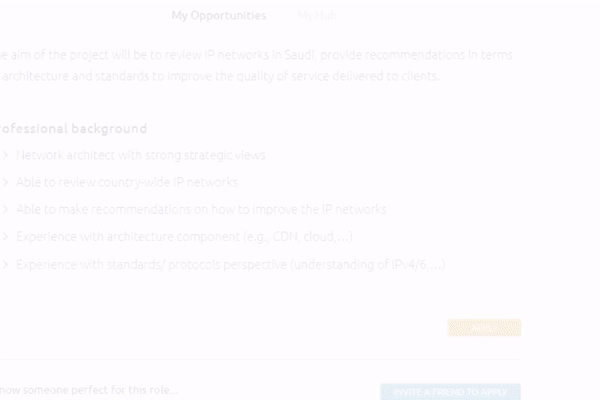 You have two options to share it with your friends:
Adding their names and emails
Sharing the link with them.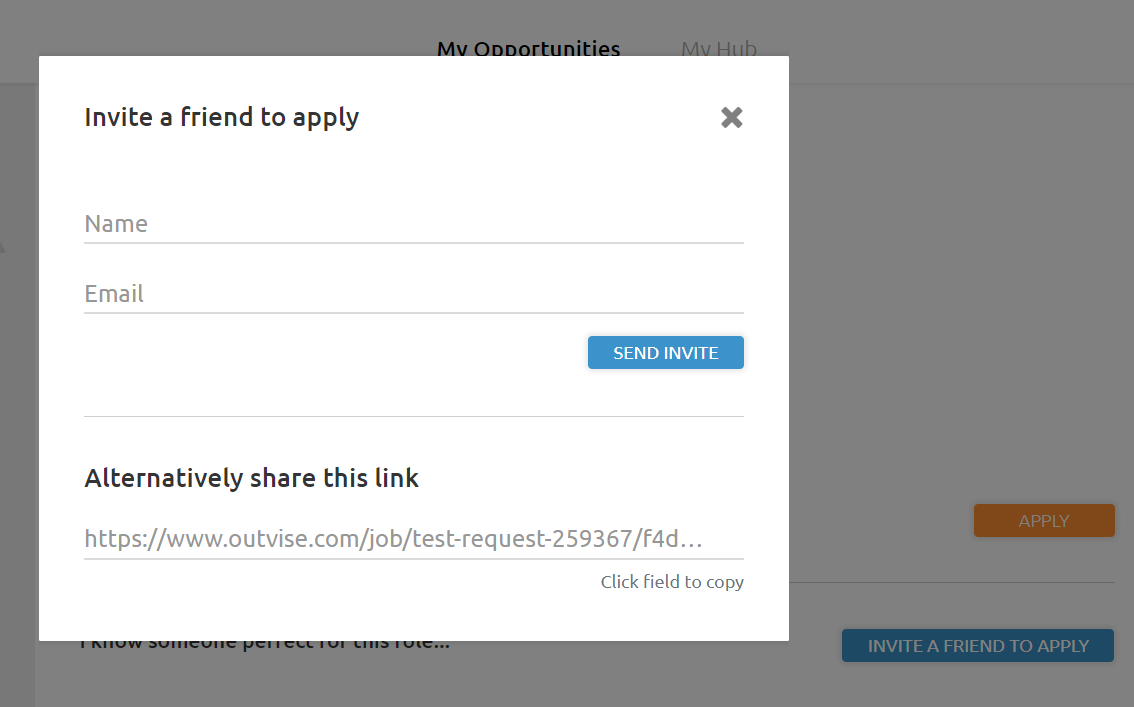 Whatever the option you chose, we never store any personal information.
How to get your 500€ reward?
Referred experts must have relevant fit with the opportunity.

They must be new to the platform and invited by you.

You will be rewarded once your referred expert is accepted by the client and the first invoice to the client is issued.
Thank you for being part of Outvise and helping the community grow!
*By using this link, we will be able to identify the expert that has been referred by you.