What's new: My Hub
Discover the new live wall that will add value to your Outvise experience.
At "My Hub" you can find handpicked content, industry insights and help requests from other users presented to you in tiles.
Navigate through it to find relevant articles, case-studies and expert advice updated in real time and customized around your "Skill Universe" so you see first those tiles that are more relevant for you.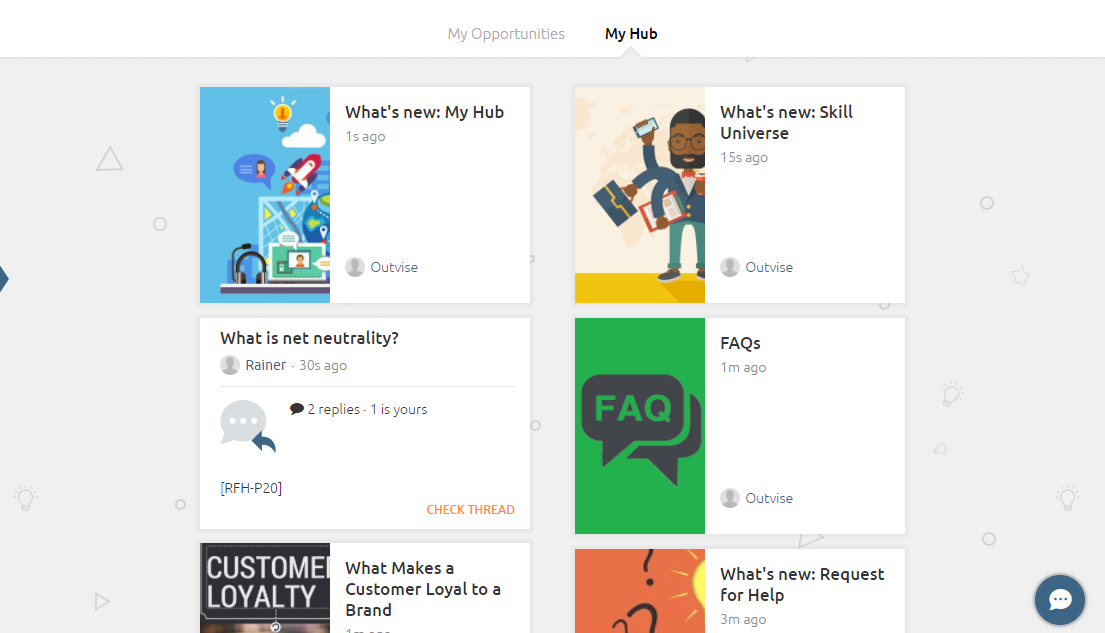 If you are engaged in an Outvise project, you can find any admin requirements regarding your contract at your Hub.

Collaborate with the community
While accessing your Hub, you can collaborate with the community and exchange knowledge answering help requests from other users. You can also request help from other experts using the new "Request for help" button located at the right corner of the page.

Once you post a request, a new thread is opened so other users of the network can collaborate and respond to your question, thus creating a new knowledge base around the Telecommunications, Media & Digital spectrum.