Smart Home & IoT: Future and Security
We see a lot of innovation and investment in sensors and smart technology. According to Cisco Systems, by 2020 (in less than two years from now), the amount of Internet-connected things will reach 50 billion, with $19 trillion in profits and cost savings coming from IoT over the next decade.
It's no coincidence that we hear more about this fast-growing industry. Just a couple of weeks ago, The IoT Solutions World Congress was held in Barcelona with 300+ exhibitors from all over the world to touch on topics related to the Internet of Things (IoT). Renowned companies like Nokia and Huawei attended the conference.
The agenda included presentations about the use of IoT in healthcare, mobility and waste reduction. And among all of those, a fascinating use that would affect and change our daily lives, smart home applications.

The IoT in our Home
Connected devices are here already, and some of us already interact with them in our lives. We've got Alexa, voice-activated light dimmers and even devices that control how much energy or water we're using.
Our lives are going to be looking like our imagined future as shown in this video:
IoT: Disrupting Home Appliances
Other uses of the IoT include changes in the inner workings of things we've used for a long time. Some examples of these were recognized during the IoT Solutions World Congress, where they hosted an IOT Solutions Awards for companies that are disrupting various industries in the categories of Business Transformation, Testbed, and Innovative Technology.
Two of the companies recognized were Nymea and Neuron Soundware for the development of solutions for smart homes and buildings. Their technologies are related to detecting broken machines and creating smart home gateways.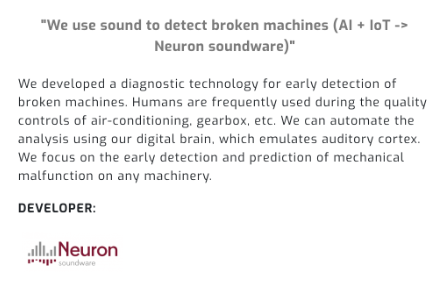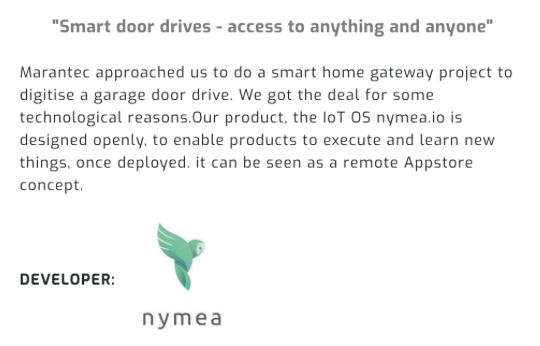 We're also witnessing the Google Home Hub and Nest products already working and available for all, which includes cameras, a learning thermostat, smoke alarms, and home protection devices all powered by IoT.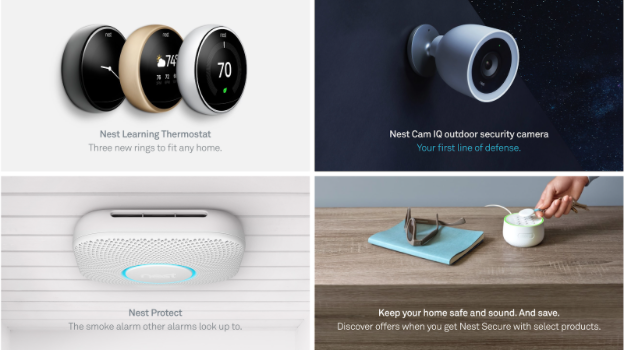 Smart Home Security
Now, it all sounds futuristic, but it's important to note some recommendations to protect our privacy in an IoT connected devices world.
The Government of Canada shared these suggestions on their website about online security:
Change the manufacturer's default usernames and use strong passwords for your Wi-Fi network and smart devices. Don't use anything that could be associated with your name, address or phone number.
Enable a lock-screen password on devices.
Use up-to-date security software on your home computer and connected devices. Update operating systems of all your devices.
To limit the damage of a cyber-attack, separate your IoT devices from your main network. Ask your service provider for help to create a 'guest' network for your IoT devices.
Understand what personal information is being collected and why it's needed before you buy IoT devices or download apps.
Turn off geolocation when it isn't needed; if an application can see your location, a hacker could too.
Set the camera and microphone off when you are not using it.
Maintain good cybersecurity practices (e.g. don't open attachments from people you don't know, don't use automatic login, etc.)

The IoT tech is achieving the goal of creating a future of comfort and convenience. As we can see, the technology is already here, and now it is a matter of watching it closely and finding out what innovations will come out of it. A good way to keep informed is by attending and watching future conferences on the topic. We'll certainly be in the lookout to see what the IoT Solutions World Congress will bring next year.